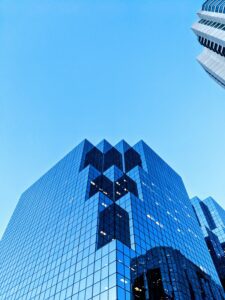 There are many factors that should be considered before a corporate relocation. Here are the top 6 we identified to help you get started with identifying a strategy.
1. Identify the Decision Making Team
The decision-makers represent the core of the project team. Identifying and engaging these team members early in the process will ensure all necessary business considerations are accounted for.
2. Establish a Vision for your New Space
Having a clear and documented purpose with a vision for your new space establishes the preliminary requirements for the upcoming relocation project. These requirements set the parameters to simplify future decision-making.
3. Select the Right Broker
Streamline your property acquisition process by selecting the right broker. A broker with local market knowledge who has experience with the product type your team is seeking will provide you with leverage to negotiate the best deal for your business.
4. Plan for the Project Burden
Underestimating the workload required to plan for and execute a relocation project is the most common error companies make. You must assess the capacity and expertise of your staff relative to their ability to plan and execute the project. Ensuring you are adequately resourced to manage the project by identifying an internal project manager or hiring a professional will set you up to accomplish the project objectives.
5. Estimate a Project Budget
Identifying the full scope of work required to relocate, above and beyond the transaction and construction elements, will allow you to develop a comprehensive project budget. The owner's items represent a significant portion of your project costs. Understanding what those are and estimating them early in the process provides valuable insight for decision-making.
6. Develop a Milestone Schedule
Creating a milestone schedule that properly sequences activities and realistically estimates task durations will forecast the expected completion date. It is common for critical path activities to be overlooked and underestimated when project completion dates are established without this knowledge. Costly delays occur when accurate milestone schedules are not properly developed in the early stages of the project.
Your success is top of mind for us. If you are thinking about a corporate relocation please reach out to see how Relofant can save you time and money!